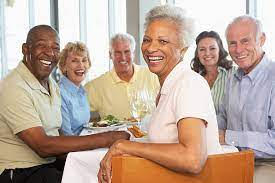 SUPPORT THE FRANKLIN COUNTY SENIOR OPTIONS LEVY
This levy funds Franklin County Senior Options, which provides services and programs designed to help seniors remain safely at home.
Services include meals-on-wheels, transportation to doctor appointments and emergency response buttons.
A request has been made to put a 1.75 mill senior services levy renewal on the November 8, 2022 ballot. This is not a tax increase.
Passage of this levy will mean that Senior Options will continue to serve over 60,000 seniors in 2023 and an additional 3% of seniors served each year. The costs for helping a senior maintain independent living are far smaller than the costs of institutional or nursing home care.
The current senior services levy will expire at the end of 2022. The senior levy is the sole funding source for Senior Options programs. Without passage of this levy, Senior Options will shut down and access to valuable services will be lost for our seniors.
Senior Options Levy Committee
Marilyn Brown, Co-Chair
Nana Watson, Co-Chair
Janelle Coleman
Pastor Victor Davis
Chuck Gehring
Matt Habash
Morgan Kauffman
Fran Ryan
Pam Shields